Children are known as a gift of God because even though they come after the parents, they teach so many things to them because they view the world with more compassionate outlook and innocently and are inquisitive and open to new things. All of this makes us feel that children grow up really fast. Before the parents realise it, it is time for the children to go to school, then high school and then college and they are ready to fly out in the world on their own. The stepping stone for all these years of education is with pre-school or playgroup.
Kindergarten is the first full day school experience for children. Pre-school education which includes practical activities, singing, playing, drawing, social interaction helps children to transition from being at home to being in school full time. Thus it can be described as a nursery school where children engage in educational play and learning experience and that prepares children for further years of formal education.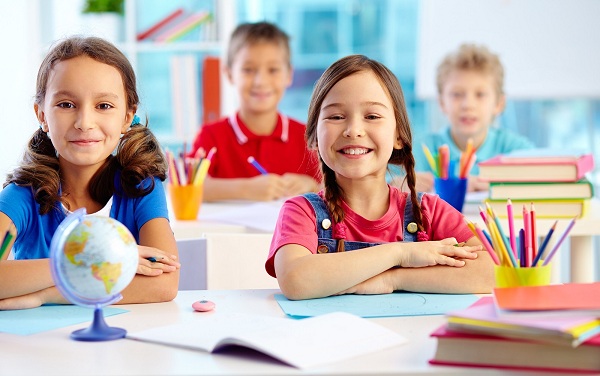 Before a parent decides to send their child to kindergarten there are a few things that they need to ensure so that the child's transition to school is smooth and easy. Firstly the parent must check that the child meets the eligibility requirements that most school ask for to be admitted to playgroup. The checklist states few developmental skills that the child should acquire before playgroup so that they can easily adjust to the learning that will take place further.
A few points of the checklist to figure whether the child is ready for pre-school include development of social skills like asking for help, following directions, following rules, open to learning new things and interacting with others too. Motor skills include simple things like holding crayons or tying their shoe laces or enjoying outdoor activities such as running, climbing, jumping or riding a bicycle. Also it is important that the child has language skills developed so he can communicate his needs and ideas and also this helps with other skills such as reading, reasoning and concept designing. Apart from these, knowledge of concepts of mathematics, science, art, craft, music and social studies is like an added advantage so that the child adapts to the place more willingly.
Also parents must ensure that before sending their child the child must be able to provide basic information about it such as full name, where does he live, his phone number, names of parents all of which can be important in case of an emergency or if they get lost. Also the child must be a little self-reliant where he can tie his own laces, button his own pants and eat his own lunch because in a big class that goes go long way in learning to be responsible.