You are a new parent and so you are still not sure about the things that are very necessary for the newborn. Here we are to help you so that you can determine what to purchase as well as prepare when you are getting ready for the arrival of the baby. Read this page if you are looking for a perfect gift for a new born baby.
Let's have a look into the essentials you need to have at hand for the newborn.
1. Undershirts: At least eight undershirts with a combination of short sleeve and long sleeve as well as onesies are required for your newborn babies. For dressing up in different time keep the outfits ready. One thing you should remember more that is you have to clean the outfits with the special laundry detergents for the babies. Other detergents are not delicate enough for babies' skin. You need to be choosy as well as careful enough to take care of your baby's products.
2. Bloomers: Baby bloomers an important thing for your new baby. In fact, there are easy to sew kits available with templates and you can learn the entire thing. It is quite a fun to learn.
3. Night wears: On bed, arrange different sleeping dresses for your baby. At least five nightgowns will be good to keep on hand. Like the baby bloomers, you can buy them from online stores.
4. Hats and socks: Newborn hats are always great for your baby and they will look cute in it. So at least two hats are required. Pairs of cotton socks are useful for the baby to wear with the nightgowns and other outfits.
5. Mittens: Babies have risks to scratch their faces and that is why the scratch mittens will be helpful to prevent them from doing so. Keep two pairs of scratch mittens ready for this purpose.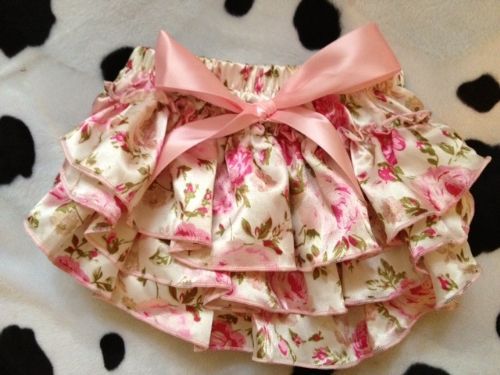 6. Jackets: If it is winter jackets and cardigans are required more to keep the baby away from catching cold. Snowsuit for your winter baby will be a great choice. You can also go for the bunting bags.
7. Blankets: Let your baby have a warm sleep with the blankets. Cotton blankets are perfect ones to use along with the burp clothes.
8. Diapers: You can choose the re-usable cloth diapers for longer use. Then you must purchase the waterproof covers, rash preventing baby creams, and baby wipes (disposable).
9. Bath time essentials: Infant tub, baby soap, cleanser, washcloths, baby shampoo, baby hairbrush, and soft towels – will give your baby a fun and bubbly bath.
10. Cribs: Cribs are necessary for the newborn babies. Crib mattresses, waterproof covers for the mattresses, crib sheets, light blankets for the crib, and also a sleep sack are important for the new baby.