A baby shower is meant to make the expectant mother feel special and loved. Hence you need to put all your effort to ensure the affair is elegant, memorable and most of all, fun! Almost anyone can organize a baby shower for the mother, be it family, friends or even the spouse. You need to know the party basics to make sure you throw a successful shower that that will be the talk of town. So here are a few steps you could follow.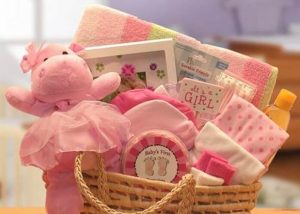 Select a date and time
Ask the expecting mother a date and time she likes. If it is a surprise, make sure you pick a date that is comfortable for all. Usually, showers are held after seven months of pregnancy when she's safely in to it and is comfortable with all the crowd and attention. Most mothers may experience skin darkening or patches due to pregnancy which are completely normal; however they might make her less confident in front of people. So make sure she is completely fine with a shower as you don't want to upset her. Leave adequate time for them to go through all the designer baby shoes, prams and other gifts and decide what else need to be bought before the little one arrives.
Set a budget
Every event needs a budget. Your budget will be a major factor when deciding the number of guests, venue, food and beverage, décor etc. If it is a simple celebration, your living room or backyard might be the best choice as you don't have to bear any expense on the venue. If the crowd is large, go for a nearby reception hall or restaurant. The preparation and cleaning will be completely done by them so you don't have to worry about it.
Invite the guests
The invitations should be sent out at least three weeks prior to the event to avoid any disappointments. Your guests will have plenty of time to visit the lucky boy Sunday sale and pick out some gifts. Call up everyone a week before the event and confirm their attendance.
Food and décor
You can base all your food and décor according to a theme you've selected. For example, if you select butterflies, you can buy butterfly stickers, stuffed toys etc. and even base the cake on it. Pick out pastel colours such as baby pink, blue, yellow, lilac etc. Buy flowers just the day before to keep them fresh. Usually, showers do not feature heavy foods. Rather, go for finger foods as cupcakes, mini fried chicken, mini pizzas, tacos etc. A fruit punch bowl is a great addition.